SERVICES
Benchmark Fabricators Inc. works closely with architects, general contractors, installers, and manufacturers to deliver weather resistant and extremely durable wall panel systems. By keeping close ties to our cladding manufacturers, we gain an immediate insight into the ever-changing building envelope industry. This knowledge allows us to be very competitive and innovative—adapting to our customers' needs.
Benchmark Fabricators Inc. combines computer-assisted 3D design and cutting-edge technology to rapidly deliver quality solutions. We can quickly solve challenging customer requests and ensure delivery against tight timelines.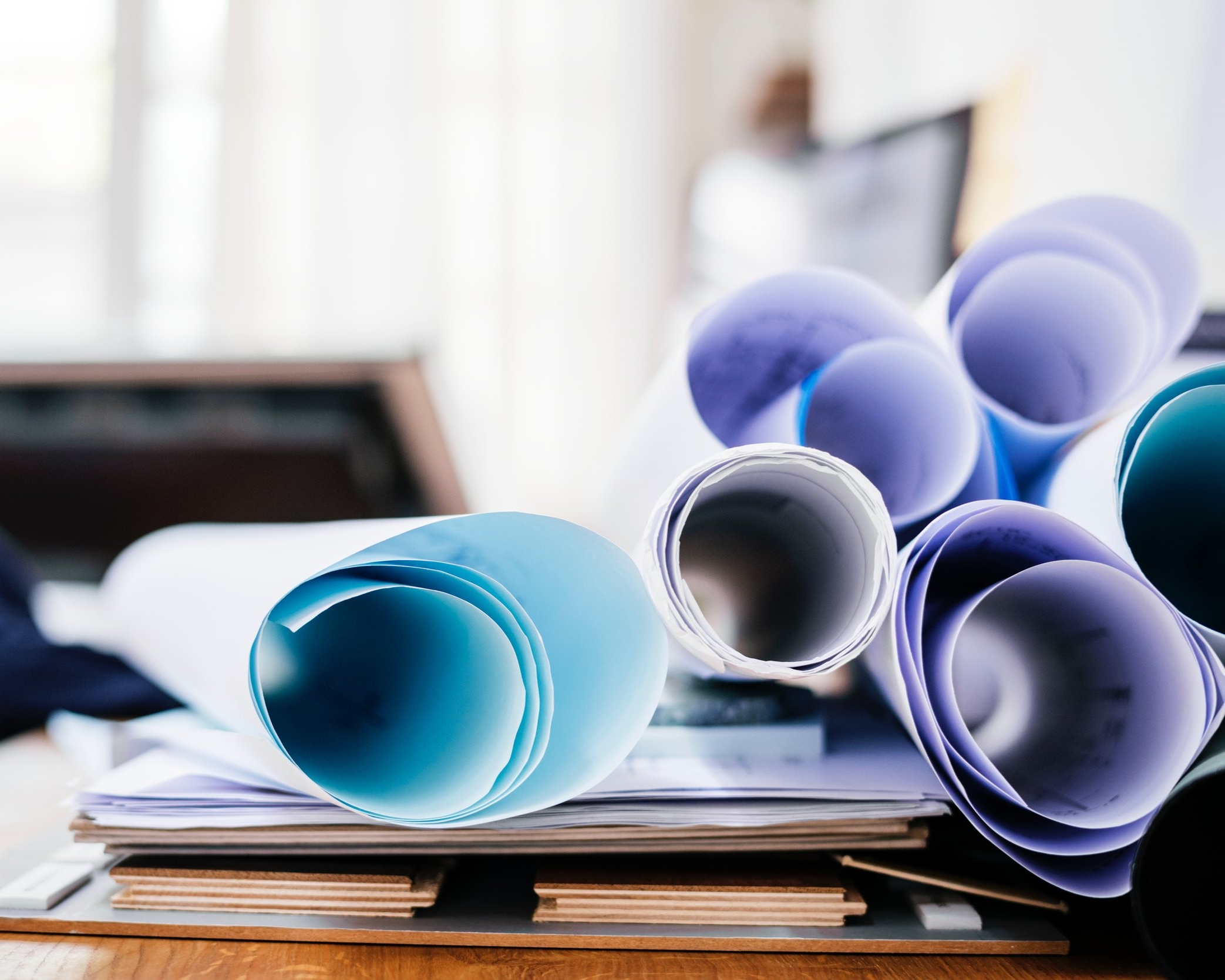 Utilizing infrared laser technology, this sophisticated form of measurement is used to improve efficiencies, ensure accurate fabrication and installation of materials. Essential for complex projects.
Benchmark Fabricators Inc. are capable of cutting different types of materials including HPL, Plastics, Fiber Cement and other non-ferrous metals. We can include panel layouts, labeling and custom packaging.
PRODUCTS
All of our products are fully tested and custom fabricated in our Moncton, New Brunswick facility. We ship to anywhere in the American Northeast and Atlantic Canada. Our systems are easy to install and we offer a variety of color and finish options to fit your project specifications.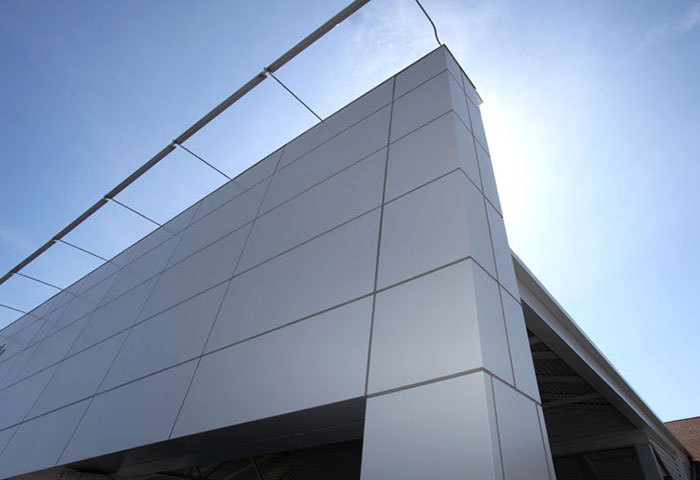 FUSION™ DRILLFREE™ PANEL SYSTEM
ALUMINUM PANEL SYSTEM

+ Drill-free panel extrusion system + Easy on-site installation + 10 & 20 year paint finish warranty
ALUMINUM PANEL SYSTEM

With excellent weather resistance and vented rainscreen design, AL series panels are an excellent exterior cladding solution.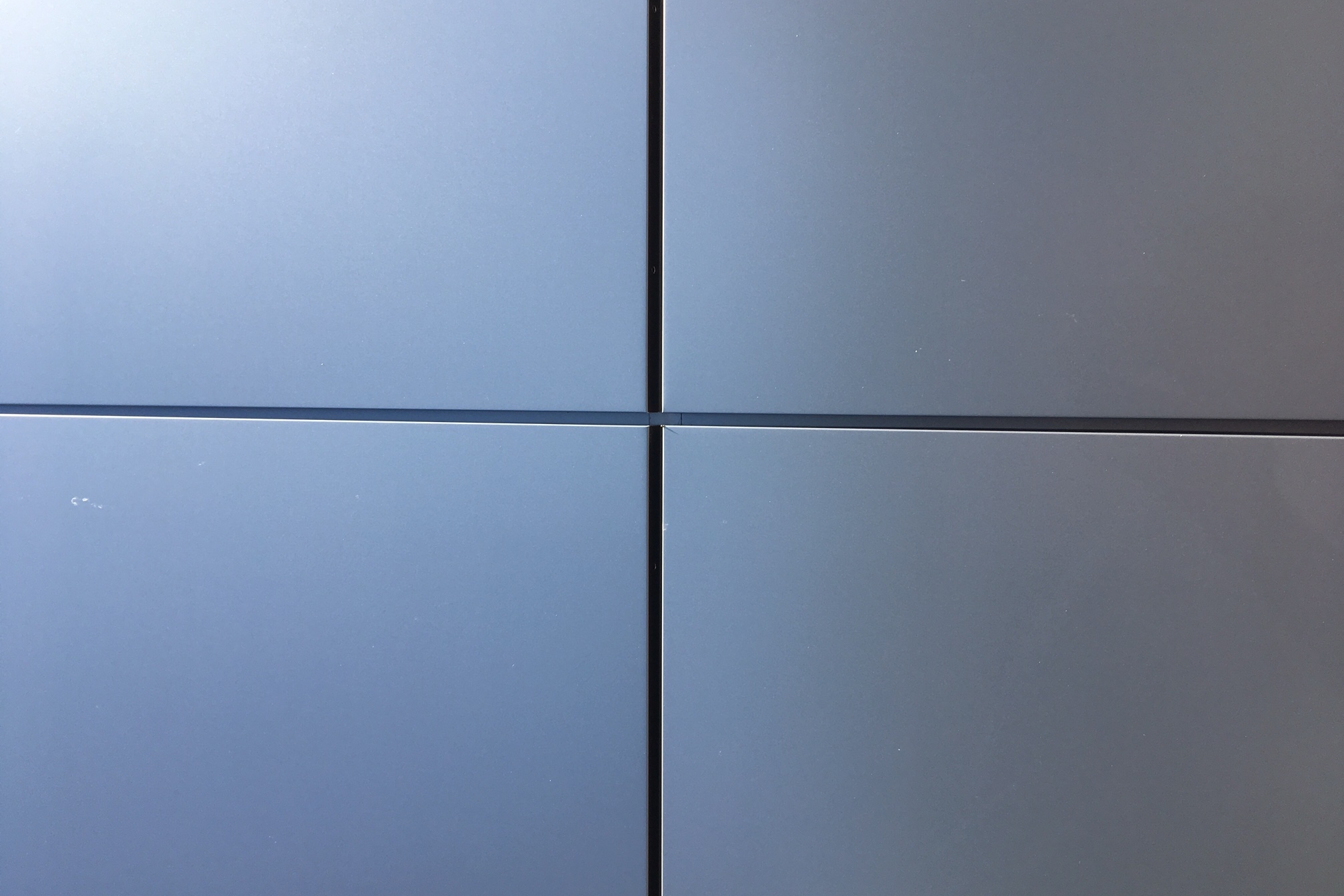 ALUMINUM COMPOSITE PANEL SYSTEMS

The EVO™ Panel System is a continuous expression wall panel that lays across a building face without visible interference.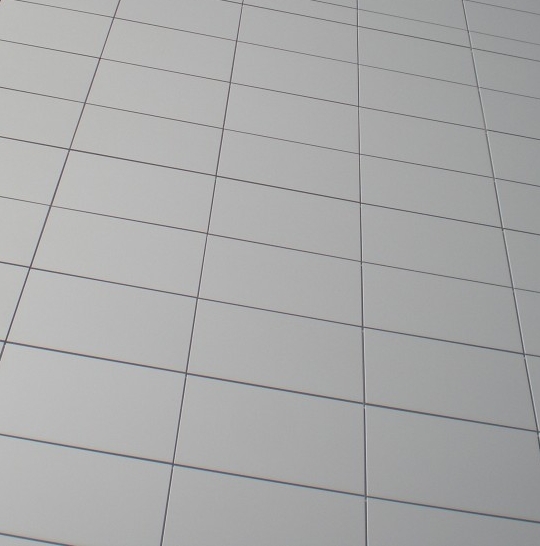 METAL COMPOSITE MATERIAL PANEL SYSTEMS

+ Fully tested with Dry Joint System—pressure equalized rain screen + Available in zinc, copper and titanium
ALUMINUM COMPOSITE PANEL SYSTEMS

ACM Series panels allow for larger surface area coverage than aluminum panels and can be lightweight. ACM panels offer excellent weather resistance and a very long lifespan.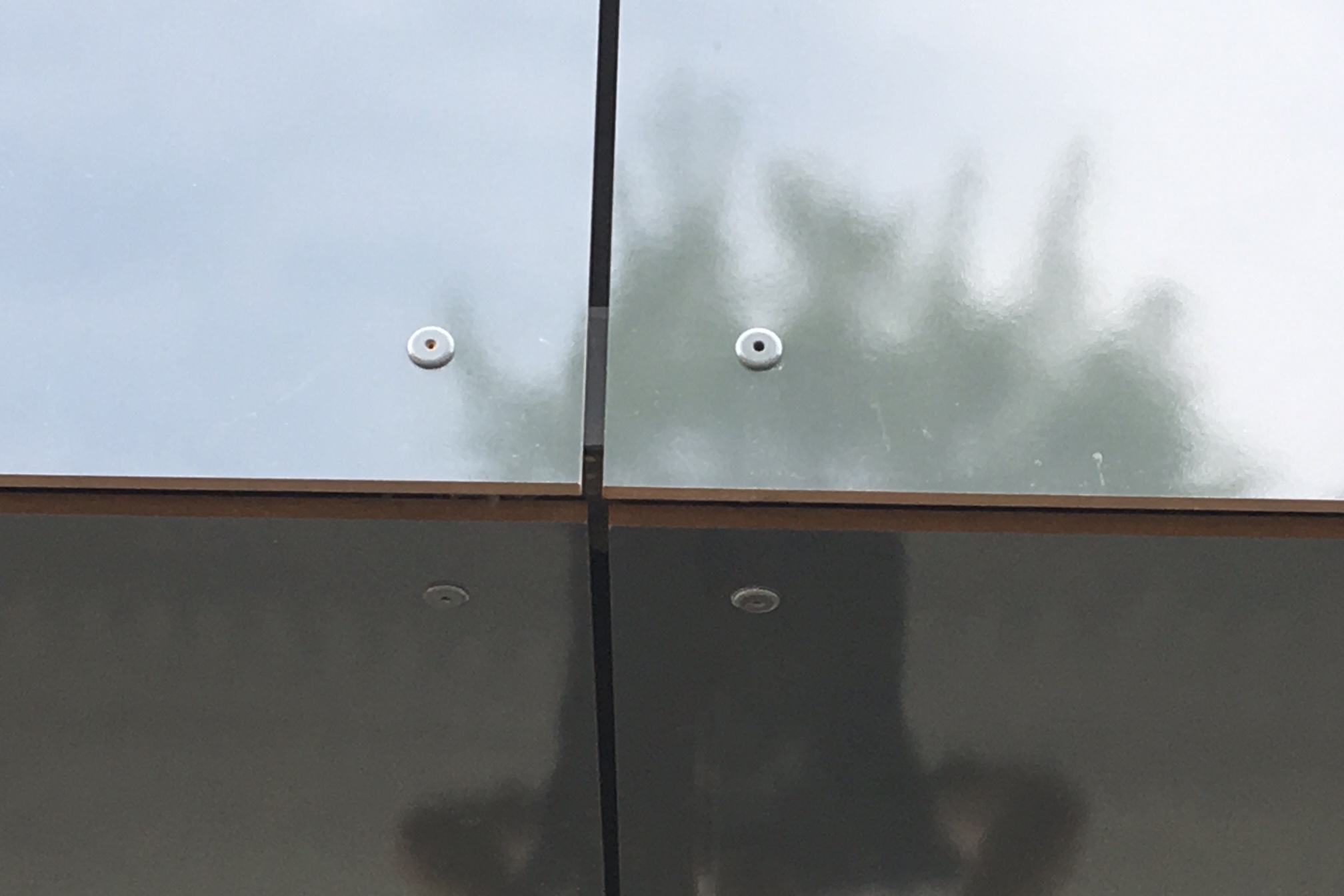 Exposed fastener panel systems offer a lot of flexibility in design and installation. We offer a variety of material options to choose from.
+ Custom bending and flashings + Galvanized and pre-painted bars + Back pans + Gutters and downspouts + Up to 10' lengths + Up to 14 GA
Multi-functional aesthetic solution for exposed structural beams and columns. We offer customization options for material used, shape, texture, thickness, and colour.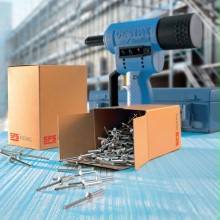 Benchmark also sells all of the tools you need to get the job done. Including:
+ EPDM + Rivet Gun + Blades
High-pressure compact laminate (HPL), + Custom Cutting
High Density Fiber Cement Panels, + Custom Cutting